Edutour – Globetrotters Program
Building global competence in students through STREAM-centric, fun-filled education tours to Singapore, China, Malaysia, and Thailand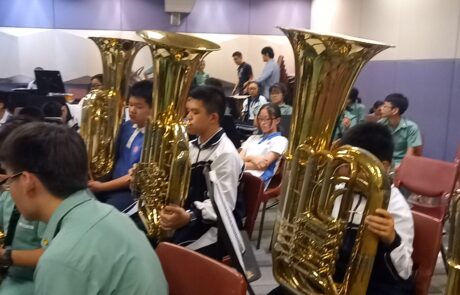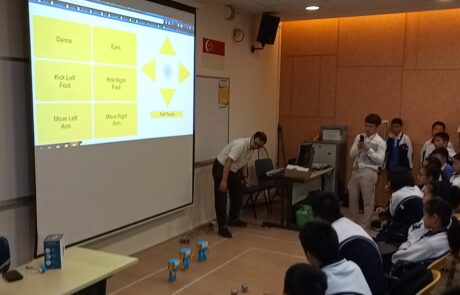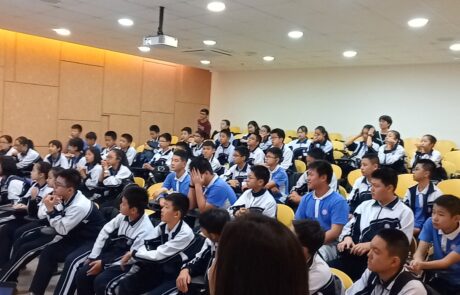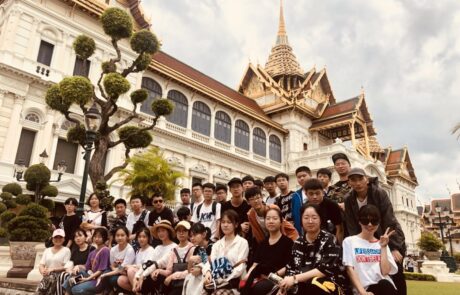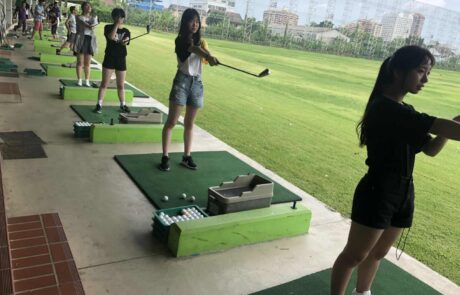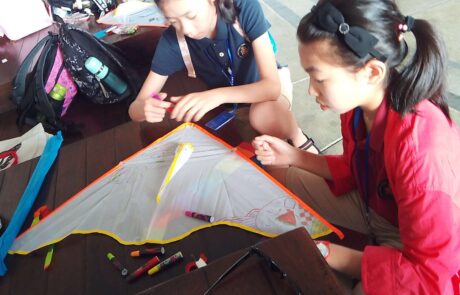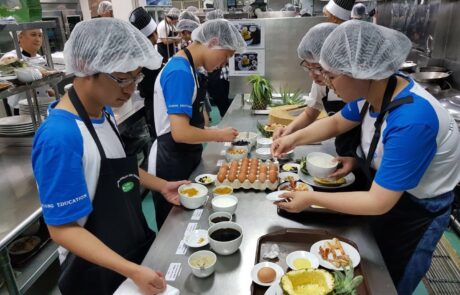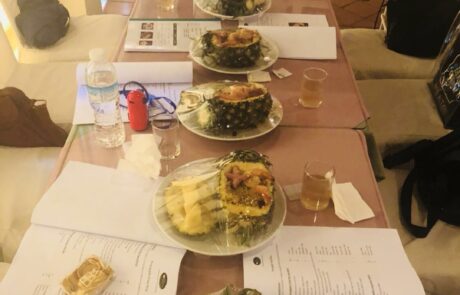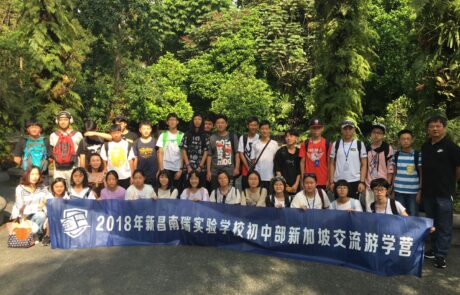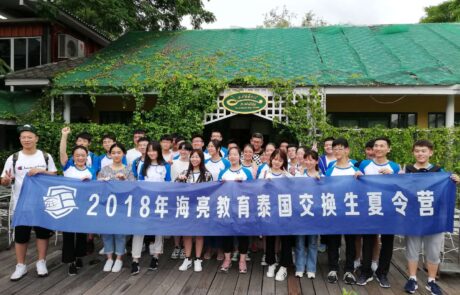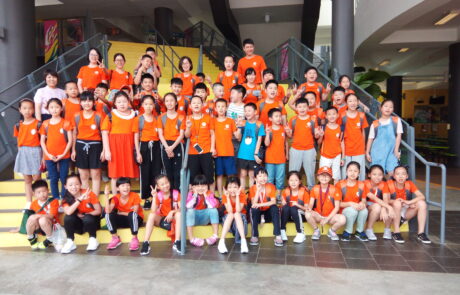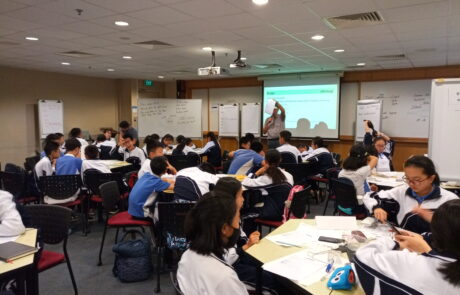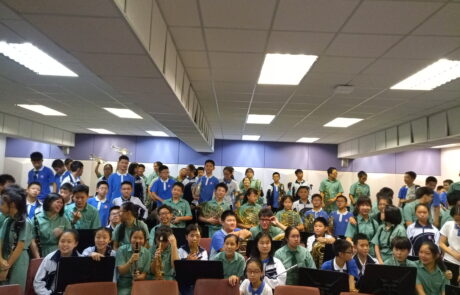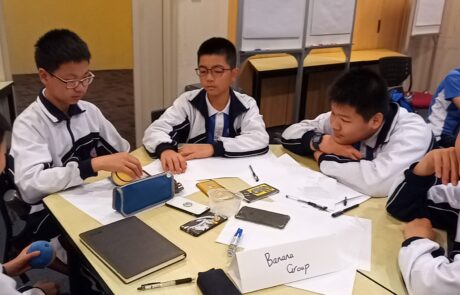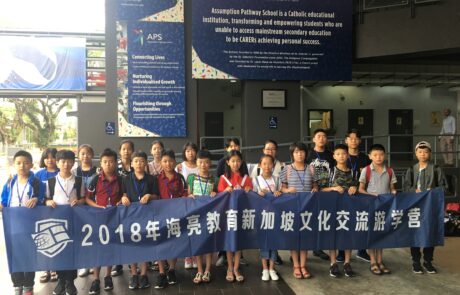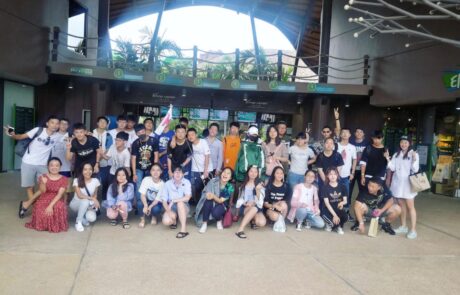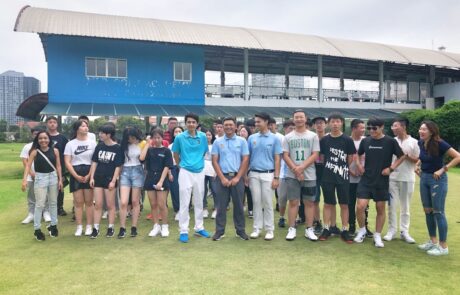 "21st century students live in an interconnected, diverse and rapidly changing world. Emerging economic, digital, cultural, demographic and environmental forces are shaping young people's lives around the planet, and increasing their intercultural encounters. This complex environment presents an opportunity and a challenge. Young people today must learn to participate in a more interconnected world and also appreciate and benefit from cultural differences. Developing a global and intercultural outlook is a process – a lifelong process – that education can shape" – UNESCO, 2013.
St. Uriel Education's Globetrotters Program
A unique study tour program specifically designed to educate students in STREAM and Life Skills, with the added benefit of inculcating Global Competence. Students participating in our study tour programs are known as Globetrotters.
St. Uriel Education's Globetrotters Program seeks to develop globally competent individuals who can examine local, global and intercultural issues, understand and appreciate different perspectives and world views, interact successfully and respectfully with others, and take responsible action toward sustainability and collective well-being.
This is achieved through activities which are organized to teach students cognitive and socio-emotional skills, including the following:
Reasoning with information
Communication in intercultural contexts
Perspective-taking
Conflict resolution
Adaptability
Openness towards people from other cultural backgrounds
Respect for cultural differences
Global-mindedness
These skills are defined as being essential by the OECD's Programme for International Student Assessment (PISA) global competence framework.
A small but modernized, metropolitan country, the culture in Singapore is defined by the different ethnic groups in the city-state. Chinese, Malay, Indian, and Western influences contributed to a mix of traditions and local customs. This diversity of the culture in Singapore is also reflected in the many languages spoken there, including English, Mandarin, Malay, and Tamil. Culture in Singapore is largely defined by peace, justice, and social and religious harmony.
Today Singapore's education system is considered the best in the world. The country consistently ranks at the top of the OECD's PISA, a triennial test of 15-year-olds in dozens of countries, in the main three categories of maths, reading and science. With secondary school and higher education students positioned in first place in international rankings such as PISA and the World Economic Forum, Singapore consistently places education as the pillar of nation building.
The Singapore Globetrotters Program is designed to introduce Globetrotters to the unique multicultural environment of Singapore, an opportunity to collaborate with the educational institutions, and for students to enjoy music, arts, English, multicultural cooking and other lessons … all with a STREAM & Life Skills approach!
The itineraries can be tailored to the specific needs of the students going to Singapore.
Thai culture is deeply influenced by Theraveda Buddhism – the belief system and values of Buddhism play a huge role in day-to-day life. Throughout the country, the most important values that Thai people hold to are respect, a non-confrontational attitude and self-control. No matter how frustrated or upset a person might feel, he or she will always strive to maintain a positive and friendly attitude, a sense of humor, and a smile. Another concept that is very important in Thai culture is sanuk. Sanuk is a wide-reaching idea that embodies the playfulness and sense of humor that is so central to life in Thailand. Respect for elders, the family, and seniors in society are important values to Thais as well.
The Thailand Globetrotters Program is designed to introduce Globetrotters to not only the metropolitan aspects of cities such as Bangkok, but to interesting and culturally significant Thai places that showcases the reasons why the Thai people are so friendly and Thailand is rated as one of the most interesting places to visit. Students will have a chance to visit farms and engage in charity projects to build their character. They will also get to enjoy mingling together with local students in classes and participate in fun activities which will have a STREAM & Life Skills approach!
The itineraries can be tailored to the specific needs of the students going to Thailand.
Chinese culture is known as "divinely inspired," and is the only culture in the world to have a continuous recorded history of 5,000 years. Chinese culture is said to have begun with the Yellow Emperor. He was a cultivator of the Tao (or the Way). Taoist thought, considered a wellspring of Chinese culture, was systemized by the sage Lao Zi over 2,500 years ago in his book Dao De Jing (Tao Te Ching). The book expounds on the mysterious Way of the universe, which he calls the Tao. In 67 C.E., Buddhism reached China from ancient India. Its focus on personal salvation and meditation had a profound effect on Chinese culture, lasting until today. Under the influence of these faiths, Chinese culture has generated a rich and profound system of values. The concepts of "man and nature must be in balance," "respect the heavens to know one's destiny," and the five cardinal virtues of benevolence, righteousness, propriety, wisdom, and faithfulness (ren yi li zhi xin) are all products of these three religions' teachings.
The China Globetrotters Program is designed to introduce Globetrotters to the deep Chinese history and culture, as well as to recent technological advances. It offers a chance for international schools to have twinning programs focused on STREAM & Life Skills (with Chinese schools) to further deepen the benefits of the exchange program for the teachers and students alike.
The itineraries can be tailored to the specific needs of the students going to China.
Global EduTour, Singapore EduTour, Asia EduTour, Singapore Tours & Holidays, Singapore Student Tours, Singapore Guided Student Tour, Singapore Virtual Tours, Singapore Metaverse Tours, St. Uriel Tour, St. Uriel Student Exchange, St. Uriel Virtual Tours, St. Uriel Singapore Tours, St. Uriel Singapore Student Exchange, St. Uriel Global Tours, St. Uriel Singapore EduTour, St. Uriel School Tours, St. Uriel Schools Exchange, St. Uriel Singapore online school exchange, St. Uriel Singapore Tourism Board, St. Uriel Tourism Magazine, St. Uriel Singapore Tourism Media, St. Uriel STREAM Tour, St. Uriel Singapore STEM Tour, St. Uriel MetaTours, Global EduTour, Singapore EduTour, Asia EduTour, Singapore Tours & Holidays, Singapore Student Tours, Singapore Guided Student Tour, Singapore Virtual Tours, Singapore Metaverse Tours, St. Uriel Tour, St. Uriel Student Exchange, St. Uriel Virtual Tours, St. Uriel Singapore Tours, St. Uriel Singapore Student Exchange, St. Uriel Global Tours, St. Uriel Singapore EduTour, St. Uriel School Tours, St. Uriel Schools Exchange, St. Uriel Singapore online school exchange, St. Uriel Singapore Tourism Board, St. Uriel Tourism Magazine, St. Uriel Singapore Tourism Media, St. Uriel STREAM Tour, St. Uriel Singapore STEM Tour, St. Uriel MetaTours, Global EduTour, Singapore EduTour, Asia EduTour, Singapore Tours & Holidays, Singapore Student Tours, Singapore Guided Student Tour, Singapore Virtual Tours, Singapore Metaverse Tours, St. Uriel Tour, St. Uriel Student Exchange, St. Uriel Virtual Tours, St. Uriel Singapore Tours, St. Uriel Singapore Student Exchange, St. Uriel Global Tours, St. Uriel Singapore EduTour, St. Uriel School Tours, St. Uriel Schools Exchange, St. Uriel Singapore online school exchange, St. Uriel Singapore Tourism Board, St. Uriel Tourism Magazine, St. Uriel Singapore Tourism Media, St. Uriel STREAM Tour, St. Uriel Singapore STEM Tour, St. Uriel MetaTours, Global EduTour, Singapore EduTour, Asia EduTour, Singapore Tours & Holidays, Singapore Student Tours, Singapore Guided Student Tour, Singapore Virtual Tours, Singapore Metaverse Tours, St. Uriel Tour, St. Uriel Student Exchange, St. Uriel Virtual Tours, St. Uriel Singapore Tours, St. Uriel Singapore Student Exchange, St. Uriel Global Tours, St. Uriel Singapore EduTour, St. Uriel School Tours, St. Uriel Schools Exchange, St. Uriel Singapore online school exchange, St. Uriel Singapore Tourism Board, St. Uriel Tourism Magazine, St. Uriel Singapore Tourism Media, St. Uriel STREAM Tour, St. Uriel Singapore STEM Tour, St. Uriel MetaTours, Global EduTour, Singapore EduTour, Asia EduTour, Singapore Tours & Holidays, Singapore Student Tours, Singapore Guided Student Tour, Singapore Virtual Tours, Singapore Metaverse Tours, St. Uriel Tour, St. Uriel Student Exchange, St. Uriel Virtual Tours, St. Uriel Singapore Tours, St. Uriel Singapore Student Exchange, St. Uriel Global Tours, St. Uriel Singapore EduTour, St. Uriel School Tours, St. Uriel Schools Exchange, St. Uriel Singapore online school exchange, St. Uriel Singapore Tourism Board, St. Uriel Tourism Magazine, St. Uriel Singapore Tourism Media, St. Uriel STREAM Tour, St. Uriel Singapore STEM Tour, St. Uriel MetaTours, Global EduTour, Singapore EduTour, Asia EduTour, Singapore Tours & Holidays, Singapore Student Tours, Singapore Guided Student Tour, Singapore Virtual Tours, Singapore Metaverse Tours, St. Uriel Tour, St. Uriel Student Exchange, St. Uriel Virtual Tours, St. Uriel Singapore Tours, St. Uriel Singapore Student Exchange, St. Uriel Global Tours, St. Uriel Singapore EduTour, St. Uriel School Tours, St. Uriel Schools Exchange, St. Uriel Singapore online school exchange, St. Uriel Singapore Tourism Board, St. Uriel Tourism Magazine, St. Uriel Singapore Tourism Media, St. Uriel STREAM Tour, St. Uriel Singapore STEM Tour, St. Uriel MetaTours, Global EduTour, Singapore EduTour, Asia EduTour, Singapore Tours & Holidays, Singapore Student Tours, Singapore Guided Student Tour, Singapore Virtual Tours, Singapore Metaverse Tours, St. Uriel Tour, St. Uriel Student Exchange, St. Uriel Virtual Tours, St. Uriel Singapore Tours, St. Uriel Singapore Student Exchange, St. Uriel Global Tours, St. Uriel Singapore EduTour, St. Uriel School Tours, St. Uriel Schools Exchange, St. Uriel Singapore online school exchange, St. Uriel Singapore Tourism Board, St. Uriel Tourism Magazine, St. Uriel Singapore Tourism Media, St. Uriel STREAM Tour, St. Uriel Singapore STEM Tour, St. Uriel MetaTours, Global EduTour, Singapore EduTour, Asia EduTour, Singapore Tours & Holidays, Singapore Student Tours, Singapore Guided Student Tour, Singapore Virtual Tours, Singapore Metaverse Tours, St. Uriel Tour, St. Uriel Student Exchange, St. Uriel Virtual Tours, St. Uriel Singapore Tours, St. Uriel Singapore Student Exchange, St. Uriel Global Tours, St. Uriel Singapore EduTour, St. Uriel School Tours, St. Uriel Schools Exchange, St. Uriel Singapore online school exchange, St. Uriel Singapore Tourism Board, St. Uriel Tourism Magazine, St. Uriel Singapore Tourism Media, St. Uriel STREAM Tour, St. Uriel Singapore STEM Tour, St. Uriel MetaTours, Global EduTour, Singapore EduTour, Asia EduTour, Singapore Tours & Holidays, Singapore Student Tours, Singapore Guided Student Tour, Singapore Virtual Tours, Singapore Metaverse Tours, St. Uriel Tour, St. Uriel Student Exchange, St. Uriel Virtual Tours, St. Uriel Singapore Tours, St. Uriel Singapore Student Exchange, St. Uriel Global Tours, St. Uriel Singapore EduTour, St. Uriel School Tours, St. Uriel Schools Exchange, St. Uriel Singapore online school exchange, St. Uriel Singapore Tourism Board, St. Uriel Tourism Magazine, St. Uriel Singapore Tourism Media, St. Uriel STREAM Tour, St. Uriel Singapore STEM Tour, St. Uriel MetaTours,